A cake baker and cook hopes success is on the menu as she celebrates the first anniversary of sharing her food with the public.
Lia Chambers is the proprietor of Lia's Cakes & Tearoom on Garstang Road, Preston, an establishment she set up with help from the New Enterprise Allowance (NEA) project based out of the North & Western Lancashire Chamber of Commerce's Preston office.
"I can't believe it's been a year already," she admitted.
"The time has flown by and business is picking up, even if doing everything myself – which I do at the moment – means I haven't had time to do any marketing.
"I haven't had the chance to go out to other businesses and drop off business cards, for example, but business is a lot busier compared to when I first started.
"People have dropped in for the first time after saying they have passed me so many times and hadn't previously had the chance to look in – and I'm steadily building up a client base.
"What I have at the moment is hard work but it's not as involved as running a restaurant.
"Initially I was working seven days a week but I had to give myself a day off; even then I was working from 8am to 6pm six days a week but I've scaled that back to 11am to 6pm.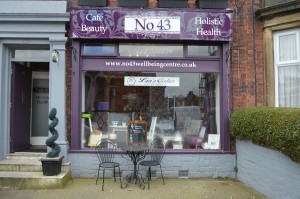 "I had to because not everything is wholesale and I use recyclable plastic products as well so I have to give myself time to get those.
"As a result I get whatever bits I need before coming in, opening up and giving myself enough time to prepare for the lunchtime service."
Originally from Montserrat in the Caribbean, Lia came to Preston with her family in 2005 after her brother had earlier moved to the UK.
Having always wanted to launch a business in the food world, she settled on baking with the aim of taking some existing recipes and adapting them.
Her present product range includes cakes, gateaux, pies, tarts, biscuits, tray bakes, wedding and birthday cakes, afternoon teas and gingerbread houses.
Those are in addition to savoury products – which have included soup, sandwiches and a potato and corn chowder – as well as a range of loose leaf teas from Earl Grey to ginger.
"My main selling point is cakes and they are recipes I've found and adapted myself," Lia acknowledged.
"I don't think anyone can say a recipe is exclusively theirs because everything comes from somewhere else, especially in baking.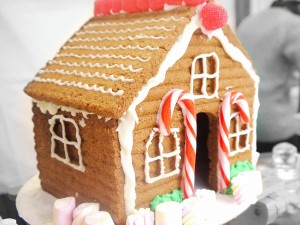 "What I also try to do is provide some healthier food as well, even if gluten-free and sugar-free products are hard to do in baking!
"I've told people I'm trying to come up with a good recipe but it's certainly a challenge."
While she admits a spot on The Great British Bake Off might be one step too far, Lia's aims for the future are more modest.
Baking classes, passing on her tricks of the trade to others, are a possible avenue, in addition to advertising and building up her business.
Either way, she is grateful for the assistance provided by the NEA in getting her business off the ground.
"I don't have any exact targets about the future but becoming busy enough where I have to find bigger premises and be able to hire staff would be great," she said.
"The NEA scheme was also good for me because getting my business plan signed off was a positive stepping stone towards opening my business.
"It's also nice to know I can utilise whatever support is there to make sure my dreams come true."