The NWL Chamber of Commerce Does 'It's a Knockout!
Event Navigation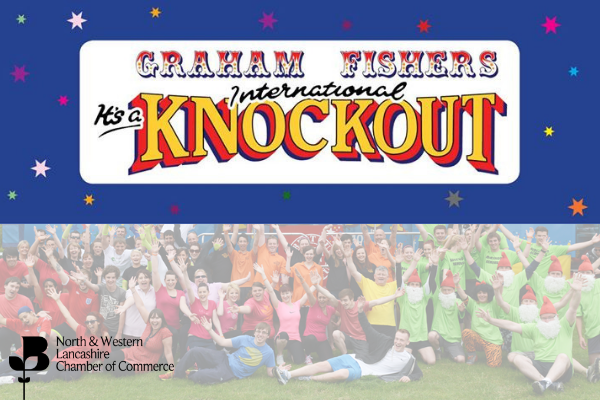 On Saturday 6th July 2019, 18 business from across the country will be competing in Wet and Wild games, bringing staff, their families, clients & guests together adding to the camaraderie & enjoyment of the day.
This event would be a fantastic opportunity to build those all important teamwork skills to take back into the office. Team building events can improve productivity, motivation, communication, increase collaboration and encourage creativity.
Why not Put fun back into fundraising? It's a Knockout is a fun tastic way of raising much needed funds for your charity, so why not raise money for Charity while competing against other businesses?
If you want to see what you'll be getting up to on the day click
Applications are now open, so get your teams together to take on companies from across the county and see if you can take home the trophy! With over half the teams already confirmed don't hesitate and get booking.
We'll take care of all the arrangements, you just need a team of ten to enter the competition and support from your fellow colleagues on the day.
You are welcome to bring along banners and team gazebos and turn the day in to a real corporate team building event. Encourage non-competing members of your workplace to attend the event and cheer you on!
Teams are already limited and you are advised to book your slot now to compete.
Members: £350 per team
Affiliate Members: £400 per team
Non-members: £450 per team
(all prices plus vat)
For more information and to book email
danielc@lancschamber.co.uk