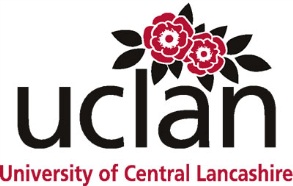 We are delighted to invite you to join us for the next 'collaboratory' of the Transmission programme of business support events at the University of Central Lancashire (UCLan). The event will be held on Wednesday 6 June 2018, 10am – 4.30pm, AMS Neve, Burnley.
The programme takes the form of an innovative approach to building leadership capacity and capabilities within the advanced manufacturing, engineering, creative, digital and logistics sectors within Lancashire. It aims to add value and bring efficiency to businesses by embracing the competitive advantages that will accrue from a more digitalised economy.
To encourage growth and increase productivity, businesses need to utilise the information processes, systems and techniques at their disposal to analyse business data and behavioural patterns. Different organisations require different solutions to these challenges and organisational needs. This event will help raise awareness across this issue, to enable individual businesses to make it work for them.
We will hear from experts in the field of Internet of Things and Data Visualisation, plus the experience of how businesses have benefitted from the opportunities and learnings of analysing data. We will also look at ways that you, as the leader or key decision maker within the business, can apply the learnings from this event and champion the implementation of a successful data 'strategy'.
As part of the event you will have the opportunity to experience the AMS Neve exhibition floor. It showcases the DFC 3-D Hollywood digital mixing console, top professionals' music recording consoles and the full range of other AMS Neve products – with a chance to get "hands-on" with the equipment.
Each Transmission 'collaboratory' is designed to meet the specific needs of businesses within the target sectors. The event will provide you with a number of concrete actions, producing a real impact on your business. Alongside this, you will have met and networked with a wide range of like-minded business leaders all keen to share their knowledge, experience and expertise.
To reserve your place, please book through Eventbrite HERE
Event Location: AMS Neve Ltd, Burnley, BB11 5UB
Event Date: Wednesday 6 June, 10am – 4.30pm