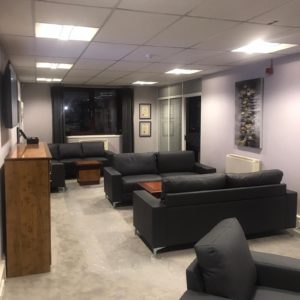 Your Chamber is pleased to announce a free new facility, exclusively for Chamber members.
A newly designed "members' lounge" is now open to fully subscribing Chamber members.  The Members Lounge can be used for small business meetings, as a small breakout space, to meet the occasional client or simply as a place to work from if travelling in-between meetings.
Guests will have access to complimentary tea, coffee and Wi-Fi access.  The new facility comes following a major refurbishment of the Chamber's head office in Preston.
If you're passing please feel free to pop in.  For meeting reservations  please contact:  membership@lancschamber.co.uk