Mexico: One-to-One Business Clinic
13th June 2019, 9:30 am

-

4:30 pm
Event Navigation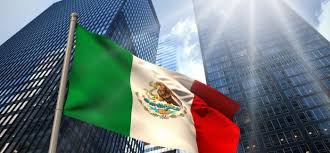 Laura Atkinson, Head of the Chamber Commercial Section at British Chamber of Commerce in Mexico, is spending a full day at NWLCC, to advise UK SMEs seeking to enter the Mexican market. Her advice will be specific to your business needs and will assess your readiness to export to this exciting and growing market. If you would like to discuss opportunities for your business in Mexico and book an individual appointment (30minutes) please contact export@lancschamber.co.uk to arrange an appointment or call 01772 706589.
WHY MEXICO?
Mexico is the second largest economy in Latin America, with a higher GDP per capita than any of the BRIC countries. It is also ranked highest in Latin America by the World Bank in terms of Ease of Doing Business. It boasts powerful, global cities with different sector hubs making it an ideal investment and trade hub. Mexico offers an abundance of business opportunities across various industry sectors. With a population of over 120 million and a growing middle class, there is a huge market for British goods, which is about the same size as the whole of Western Europe.
Today, Mexico is the world's 15th largest economy and is forecasted to be seventh by 2050 (PwC). As a country, it has the largest number of free trade agreements (FTA) in the world and both the British and Mexican governments have indicated that continuing free trade between both countries will be a priority following Brexit. In April this year, the EU and Mexico agreed to an updated FTA that would open up virtually all goods to tariff free trade – including agricultural goods and easier access to government tenders.
THE OPPORTUNITIES
The current energy reforms have opened both the oil and gas and electricity markets to international players – including BP, Shell and BHP Billiton
Mexico's manufacturing sector has seen solid growth over the past years, thanks to low average labour costs, a skilled and youthful workforce and various fiscal incentives – particularly in aerospace, automotive, electronics and white goods
As more and more Mexicans join the middle class, the opportunity for food & drink grows – supported by modernised FTA with EU
A new Mexican government means a new infrastructure plan for the next sexennial
Mexico is highly advanced in Fintech and is one of the few countries in the world to have regulation in place to provide certainty to consumers and companies.
Metal working, mining, tourism, information technologies, education and the pharmaceutical industry offer a plethora of opportunities
Fees:
Members: Free
Non-Members: £20.00 + VAT