We are pleased to announce that the Chamber Low Carbon programme has been extended to June 2023.
We are here to provide remote and on site support as required to help Lancashire businesses Build Back Better as the Net Zero Carbon agenda accelerates in the post Covid-19 recovery.
North & Western Lancashire Chamber of Commerce is working in partnership with East Lancashire Chamber of Commerce, Businesswise Solutions Ltd and BOOST to support Lancashire businesses in saving money and reducing their carbon footprint.
We will continue to run our popular Lunch and Learn series in a webinar format for the foreseeable future and the environmental helpline will remain open.
However, there is one significant change and that is that we are now able to offer a 50% grant up to £15,000 as well as our existing 30% grant up to £25,000 for the installation of low carbon technologies such as photovoltaics and LED lighting.
This £6m. European funded programme is committed to the provision of a FREE suite of services aimed to help businesses improve energy and environmental efficiencies, introduce on site renewable energy generation and save money.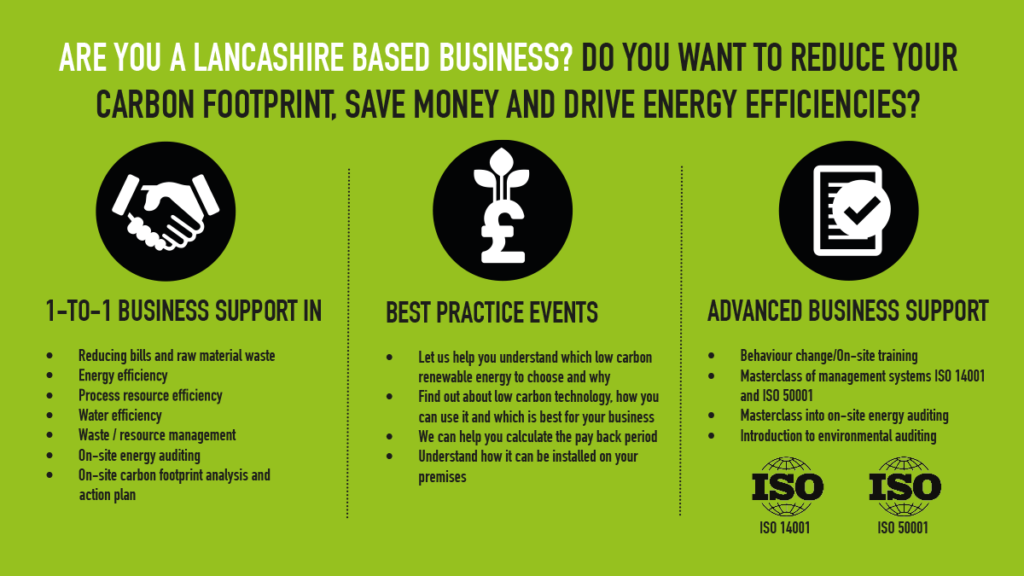 We're also here to help you if you are developing a new piece of low carbon technology and want to get it into the market, see it manufactured locally or find your dream customer.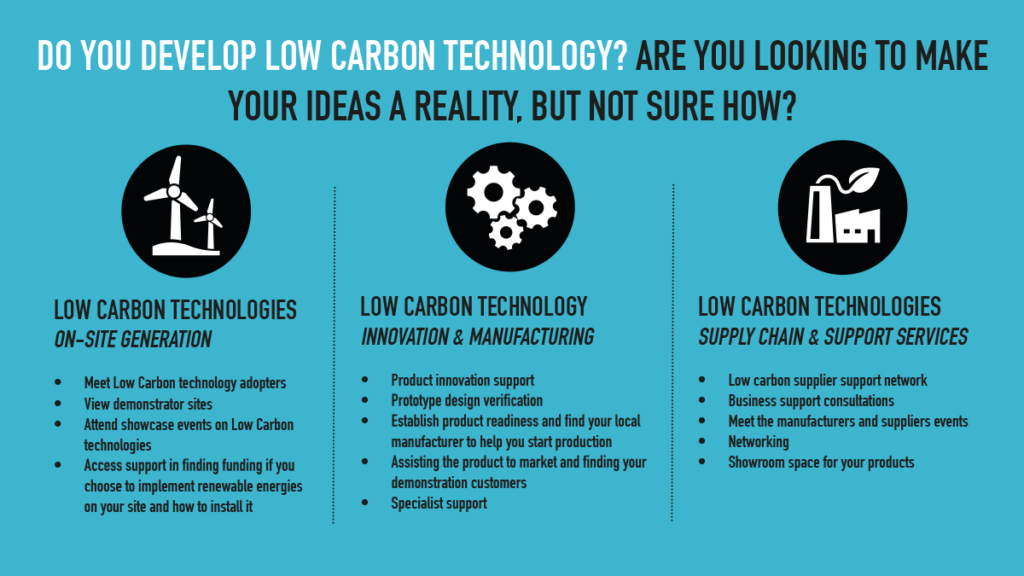 Chamber Green Rose
Support is also available to implement an environmental management system into your business.

Grant
Access funding for 30% of installing renewable technology or energy and waste efficiency measures up to £25,000.

Circular Economy Club Chamber Low Carbon
The Circular Economy Club connects businesses and organisations that are interested in moving towards a circular economy.

Contact the Programme Marketing Team: clares@lancschamber.co.uk