The results of the latest Quarterly Economic Survey (QES) from the Lancashire Chambers of Commerce show a mixed picture in the third quarter, with an improved short-term performance in the manufacturing sector set against a further slowdown in growth in the services sector.
The new survey, compiled by the county's Chambers of Commerce in association with Moore and Smalley Chartered Accountants and Business Advisors, was completed by over 260 Lancashire firms operating across all sectors of the economy.
It is the first set of results covering the period after the EU referendum – and shows that manufacturers enjoyed improved domestic and export sales compared with the previous quarter, with some benefitting from sterling's recent fall.
Meanwhile, in the services sector, domestic sales growth was at its lowest level for three years and several other key balances saw a decrease on the previous quarter.
The survey also suggests that short-term uncertainty following the vote to leave the European Union has led businesses to lower their expectations for hiring, turnover, and investment in plant, machinery, and training.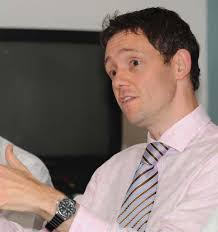 The results from the Chambers of Commerce survey were revealed to an audience of local businesses at Preston's College by Stephen Gregson, Corporate Finance Director at Moore and Smalley. Commenting on the survey, he said:
"Another interesting set of results. In many ways a more positive sense emerges from the respondees than perhaps we might have hoped, although such improvement has tended to be more quarter on quarter than year on year. Perhaps we are seeing the hint of a collective 'sigh of relief' that post Brexit, the sky hasn't fallen in."
Babs Murphy, Chief Executive of the North & Western Lancashire Chamber, added: 
"Although it is important not to take one quarter's figures in isolation, our survey does show that growth has slowed further since the EU referendum. Boosting business must be a key task for government in the months ahead, particularly as forward confidence on turnover and profitability has flagged for some firms.
"The Chancellor's Autumn Statement is a crucial opportunity to incentivise business investment and overseas trade. Final and irrevocable decisions on infrastructure projects, both big and small, would also boost business confidence and support investment all across the UK."