Listening and learning has paid off for one entrepreneur who has just launched a new business venture.
Chris Clare has opened his first men's designer clothes store based at St George's Shopping Centre in Preston.
However, he admits that some much needed legal guidance from his legal team at Forbes Solicitors was required before everything could be finalised.
He said: "I have no background in legal matters at all, so when I was looking to lease my first retail outlet, I realised I needed good advice, so I'd know exactly what I was signing up for.
"It made my life so much easier as I was on a tight timescale to get the store up and running before Christmas, so Forbes turned it around within a few days.
"The report pointed out some things I hadn't considered, such as issues with the insurance of the premises, and VAT. Both potentially costly implications if I had signed up before properly understanding what I was doing."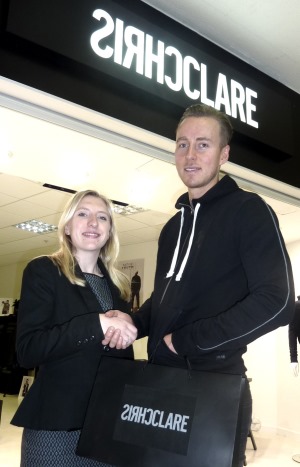 Chris had taken advantage of a scheme called the 'Fixed Fee Lease Report', something aimed at individuals looking to rent commercial properties.
The service includes an initial consultation with a commercial property lawyer, who will discuss what you get out from the lease, clarify the landlord's terms and provide the client with a jargon-free report.
"Our Fixed Fee Lease Report is designed to help business people like Chris, as becoming a tenant can be a minefield," said Forbes solicitor Laura Bradley (pictured above with Chris Clare).
"Looking carefully at the landlord's terms and conditions can be wrapped in legal 'speak' and hard to decipher. Our service will uncover any pitfalls or onerous provisions before you agree on a lease."