Influential Opportunities
Patron membership offers a very limited number of businesses an exclusive opportunity to develop a profile their competitors would envy and optimum access to the Chamber network's power, influence and knowledge.
The Chamber Patrons scheme is aimed at businesses who want to take a leading role in the local business community.
Our Patrons are influential and prominent organisations who share the values that drive the Chamber forward.
Why be a Patron? What's in it for you?
Profile
Influence
Exclusivity
Celebration
Supporting the local business community
Support Services
Influence
Your support as a Patron gives you a partnership with one of the most powerful Chambers of Commerce in the North West. As such, NWLCC now holds a position of real influence and authority, reporting directly to Government and key business decision makers. As a Patron you have the opportunity to have an influence in the strategic development of the area.
Exclusivity
Your position as a Patron allows you to receive exclusive invitations and benefit from exclusive opportunities.
Support Services
Your support as a Patron means that you are making a significant contribution to NWLCC in its efforts to provide meaningful support services to the whole business community. Some of the most valuable services are provided free to members but at a cost to NWLCC. All these services are also available to you.
Current patrons:
Jackson Stephen LLP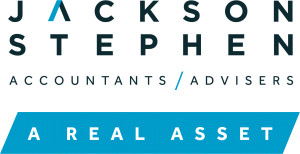 Jackson Stephen LLP are one of the most innovative, dynamic and progressive chartered accountancy and business advisory practices in the North West and are proud to have supported businesses in the region since 1921.  Their clients are an interesting mix, mostly mid-range, owner-managed businesses involved in a diverse range of industries and sectors.
The company has 9 partners and a young and vibrant team of over 70 talented people who are all focused on providing exceptional customer service.
Jackson Stephen go beyond the obvious, earning clients' confidence by suggesting positive ideas and making tangible contributions to their business.
What do they do? They aim to get you where you want to be – more quickly, more effectively and more profitably. Perhaps that's why their clients think of Jackson Stephen as a real asset and why so many of them stay with them for so long.
For more information visit www.jacksonstephen.co.uk
Slater and Gordon
Slater and Gordon is one of the UK's largest law firms with 3,800 people across 27 locations in England, Scotland & Wales.
Slater and Gordon's mission is to give people easier access to world class legal services. The firm provides specialist legal and complementary services in a broad range of areas.
Slater and Gordon help business people across the UK providing legal representation on a variety of areas that are likely to impact you and your business including employment law, professional conduct issues, business regulatory compliance, commercial property and regulatory defence.
For more information visit www.slatergordon.co.uk/business-services/
Ultimaker
From the very beginning Ultimaker's vision has been to make 3D printing accessible to all. It is why all their desktop printers are extremely quiet, fast, accurate, reliable and effortless to use. Such a commitment has seen them embraced both by professionals and novices alike. This has also helped them to become one of the most successful and reliable open source 3D printing companies in the world.
Most recently, the company was awarded best in shootout 2015 in the established Make Magazine, the editors' choice by Digital Trends and best Consumer Product at the 3D Printshow Global Awards 2014. Ultimaker is based in Chorley.
For more information visit https://ultimaker.com/en