China Business Clinic in collaboration with Greater Manchester Chamber of Commerce
19th June 2017, 8:30 am

-

5:00 pm
Event Navigation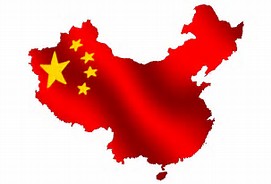 China Business Clinic in collaboration with Greater Manchester Chamber of Commerce
Opportunities for advanced manufacturing, transport, automotive and marine sectors
The China-Britain Business Council (CBBC) and the Department of International Trade (DIT)​ are pleased to offer North-West companies a chance to meet with David Bull, the DIT's Deputy Director for Advanced Manufacturing and Transport, who is based in Guangzhou, China. David brings a wealth of expert knowledge, experience and understanding of the opportunities that are open to British companies in China today.
He will be accompanied by Philomena Chen (Head of Asia Pacific team, DIT) and Alex Makino-Farrell (China Business Advisor, CBBC) who will be able to advise on a wide range of issues from the potential of your goods and services to market entry strategies and protection​ of Intellectual Property Rights (IPR).
British companies need to be considering China as soon as possible. China has embarked upon a hugely ambitious initiative to transform its manufacturing industry from workshop of the world to a leading manufacturing power. This presents opportunities for globally renowned UK expertise in the export of high tech equipment, technical and management consultancy services, joint R&D, design, education and skills training. The fact that UK manufacturing enjoys a very strong reputation in China puts British companies at an advantage, but other countries are jostling for a share in the market. UK companies need to be aware of the opportunities that exist in China and also, crucially, how to approach the market and work successfully with Chinese partners. ​
This event is specifically for companies in the advanced manufacturing, transport, automotive, marine and materials sectors. Please note that the format will be individual 1-2-1, confidential meetings lasting 40 minutes​.
Our panel of experts include:
David Bull 
Dep. Director for Advanced Manufacturing & Transport
Department for International Trade (DIT)
British Consulate-General, Guangzhou, China
Philomena Chen 
Head of the Asia Pacific team
Department for International Trade (DIT)
Manchester
Alex Makino-Farrell 
China Business Advisor
China-Britain Business Council
To register and book an appointment or for further information please contact Alex Makino-Farrell (alex.makino-farrell@cbbc.org)
Date: 19/06/2017
Time: 08:30 – 17:00
Address: Churchgate House, 56 Oxford Street, Manchester, M60 7HJ
Costs: Free
Open for: Members & Non-members